The Dodopresepi range consists of rigorously unique handmade products. Each piece varies according to the kind of wood employed, carving techniques, and layout of trees, rocks, accessories and figures (made of resin, terracotta or ceramic, both natural and painted).
In order to retain authenticity the raw wood employed is maintained as genuine and unchanged as possible – one of the chief features of the Dodopresepi range.
Dodopresepi products are particularly suitable, e.g. as presents, for Christmas, but can be used as decorative items throughout the year.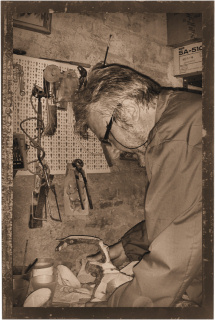 They can make an imaginative variation over traditional bombonnières on special occasions (weddings, christenings).
The size of figures varies between 3.5 and 10 cm, with the catalogue ranging from small- or medium-size to large or extra-large products, especially suited to fit out Christmas shop windows, restaurants, etc. (a temporary use can be arranged).
The author is ready to pattern the product size, shape, etc. on the customer's needs.
Please click CRIB PHOTO ALBUM on this web page for a sample gallery or click EVENTS for the calendar of autumn and Christmas fairs where you will meet the author. You may wish to go to the OTHER PRODUCTS link for crib accessories, as well as for non-Christmas items.
Please feel free to contact me by e-mail or telephone.